Play of the Week 17: Dealing with dissent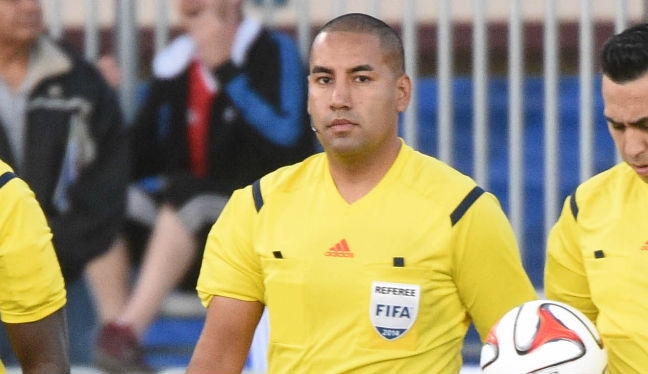 By PRO Training & Development Manager Paul Rejer
In Play of the Week 17 we are discussing dissent and how to deal with it effectively.
There is no question that if referees ignore dissent, game control will be impacted. Referees must deal with all instances of dissent.
Immediate complaint about a call or non-call is not really dissent – let the players express their opinion, briefly. However, if it persists or is repetitive, you must take action. Referees in this process should:
– Be calm, positive and confident
– Communicate effectively
In this play, from the Real Salt Lake versus D.C. United game, we are examining how referee Juan Guzman deals with dissent.
Firstly, at 31:00, Guzman engages in dialogue with RSL's USA international, Kyle Beckerman. This is good management as it shows that the referee is approachable and is prepared to talk and explain his call to the player.
Then, 10 minutes later, following the award of a free kick to D.C., Beckerman persists in complaining to the referee and again Guzman does not rush to show him a card, but shows the player and everyone else that his patience is wearing thin.
Guzman, at this point, is allowing the player to back off and get away with a warning. When he eventually shows the yellow card it comes as no surprise when Beckerman continues to argue.
The yellow card:
Watch a replay of Guzman warning the player before showing him a yellow card:
This is good refereeing and no one can have any justifiable complaint about the yellow card sanction. If you listen to the commentary at 54:50 when Beckerman commits another foul, the commentators say: "He doesn't like it but he won't say a thing as he already has a yellow card!"
Listen to the commentary on this clip:
It is a sensible approach by an experienced professional player and mission accomplished by the referee.