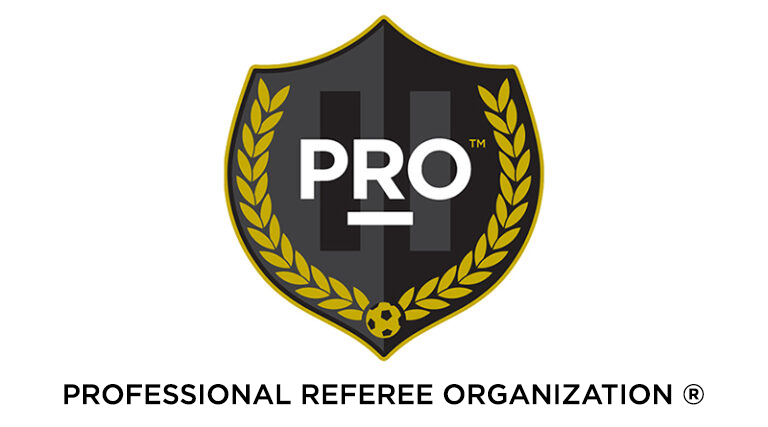 How to become a professional referee
To be a referee, you must be registered and certified.
Step 1
Officials for PRO2 are IDENTIFIED by US Soccer National Soccer Coaches as potential candidates.
If you are brand new to officiating, you must register with your state as a grassroots official and start gaining experience at the youth level.
Read more: information on how to register can be found here.
If you are currently an official who is looking to progress, connect with your local state assignor to see what steps need to be taken to accelerate your development to earn more prestigious assignments and augment your opportunities to be seen by PRO2 staff.
Step 2
Officials are EVALUATED by a PRO2 staff member* at various showcases and adult/youth national events.
These events include, but are not limited to, Generation adidas Cup (regional and final tournaments), US Youth Soccer Youth Nationals, USASA Amateur Tournaments, Development Academy showcases.
You never know who could be watching one of your games, so always make sure to be in peak physical fitness, show proper application of the laws of the game, and always provide your best effort.
*Although PRO2 staff members attempt to prioritize attendance at the aforementioned events, there is no guarantee that a PRO2 evaluator will be in attendance.
Step 3
Officials who continue to demonstrate consistent promise are INVITED into PRO2 and are eligible for professional assignments in NWSL, USL and MLS NEXT Pro.
Officials are evaluated by a PRO2 Referee Coach after each game and receive educational and travel support when assigned these professional games.
As the season progresses, officials are eligible for promotion up the tiers of the PRO2 pyramid, all the way up to Tier A, with each tier receiving more resource commitment from PRO2 staff. This support includes access to sports scientists, personal development plans, and tailored coaching from a designated PRO2 coach.
Step 4
Officials who progress through the PRO2 Pyramid into Tier A are then CONSIDERED for the Senior Panel to officiate MLS games.
The top-performing officials in PRO2 may be eligible to receive MLS trial games as a part of their ongoing evaluation process. With the game of soccer evolving with technology, opportunities as VAR officials may also manifest to officials towards the top of the PRO2 pyramid.
So do you have what it takes to become a professional referee? Start your journey today by contacting your State Referee Association, who will let you know what other requirements you may need to become registered. This may include attending a clinic or entry-level course.
For further info, please visit the US Soccer Referee Development section of their website.
---