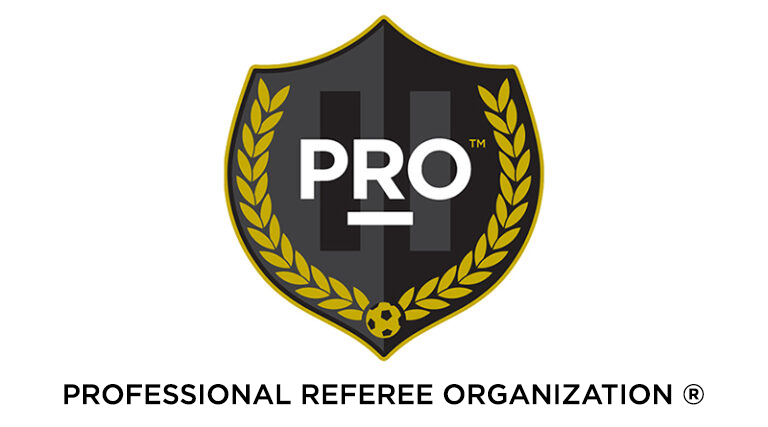 In 2012, the Professional Referee Organization was incorporated and given the mandate to deliver the professional soccer referee program in the US.
Nine years on and the game has developed almost beyond recognition in North America. At the time the formation of PRO was announced there were 19 MLS teams and 11 competing in USL PRO (then recognized as a third-tier division). In 2021, 27 teams are playing in MLS and a total of 31 teams in two conferences of the USL Championship (now sanctioned as the country's Division II professional league).
The NWSL had eight teams in their inaugural season in 2013 and this season, there will be 10. Those three competitions will play more than 1,100 regular-season games this year – all of which will need officiating.
With further franchises joining the leagues as they continue to expand, the requirements to support the continued growth of soccer are increasing exponentially, and the efforts of PRO to identify and develop future officials is critical for the sustainability of these competitions. The responsibility to recruit and grow the next generation of officials now falls under the jurisdiction of PRO2.
---
PRO2's mission statement
To identify, train and develop future professional match officials, and provide quality officiating in the leagues to which we assign.
---
Who is leading PRO2?

PRO2 is headed up by Alex Prus (Director of PRO2 Match Officials). He is assisted by PRO2 Referee Coaches, Mark Kadlecik, and Erich Simmons, and James Conlee (PRO2 AR Coach).
They are supported by John Westbrooks (Sports Scientist), Amy Edwards (Video Analyst) and Filip Prus (PRO2 Admin Coordinator).
Referees and assistant referees now have a clear pathway from local and state amateur soccer all the way through to MLS.
How does it work?
After being evaluated by one of PRO2's specialist coaches, amateur officials link up with PRO2 and begin their journey along the national pathway.
Through development camps, webinars, self-evaluations, assessments, and one-on-one coaching, officials are trained in a supportive, performance-focused environment. The processes are designed to replicate those experienced by senior PRO officials, making the transition from PRO2 to PRO as seamless as possible.
There are four tiers for referees and assistant referees: A, B, C and D.
D – Entry level for scouted prospects that have been identified as having potential to be professional referees.
C – Initial stepping stone out of the developmental tier.
B – Carefully selected pool of officials who are very close to reaching the pinnacle of the PRO2 program.
A – Identified as the best prospects for potential promotion into MLS.
In addition to aspiring to officiate in NWSL and USL Championship, PRO2 officials have initially been assigned games in USL League One since 2019.
In its first season, the league proved to be very competitive, and with professional players on the field, it's the perfect place for PRO2 officials to hone their skills.
Post-game officials receive feedback, and the PRO2 coaches spend at least half the week reviewing matches and guiding the officials on how to improve.
---
---
PRO2 officials in action in NWSL and USL throughout 2019.
---
What is the bigger picture?
Soccer in North America has exploded since it was announced USA would host the 2026 FIFA World Cup, alongside Canada and Mexico. As teams form in new markets and the leagues grow, there are more and more matches to be played, but there can't be any games without officials.
PRO2 has been tasked with finding the next generation of referees and will play a significant role in the future of soccer in this country.
The opportunity for progressing officials has never been more exciting.