PRO supporting virtual NASO 2020 Summit program
The NASO 2020 Summit @ Home kickstarts today with PRO staff delivering guest talks throughout the four-day event.
A total of 70 sessions from various NASO support organizations will be available to watch live and on-demand by registering for free for the event.
Previously, a NASO Summit would have seen approximately 450 people in attendance, but in following health and safety guidelines, this year's program will take place virtually and has more than 8,000 sign ups.
PRO staff will lead talks on tactics in the final third, physical training, VAR, and handling dissent, between Monday, August 24 and Thursday, August 27, with content being released day-by-day.
Please click here for your free 2020 NASO Virtual Summit registration
Agenda – PRO sessions:
Monday: Tactics in the Final Third
PRO Video Analyst Amy Edwards and FIFA referee Danielle Chesky cover the all-important topic of Tactics in the Final Third. The breakdown will give you critical guidance on some of your most important decisions.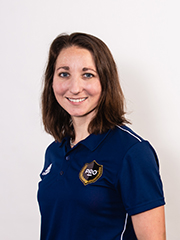 Please click here for Monday's full 2020 NASO Virtual Summit program

Tuesday: Physical Training
Soccer is physically demanding, no matter the level you officiate. John Westbrooks and Tom Beckvermit, PRO Sport Scientists, plus Armando Villarreal, talk about how to be at your best so you're ready for anything that happens. Learn about pre-match preparation and post-match recovery.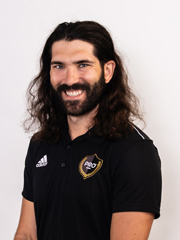 Please click here for Tuesday's full 2020 NASO Virtual Summit program

Wednesday: VAR
Get an inside look at VAR with Professional Referee Organization (PRO) Manager of Video Review Greg Barkey and PRO video assistant referee Jon Freemon, who show us some examples and breakdown plays from the VAR perspective.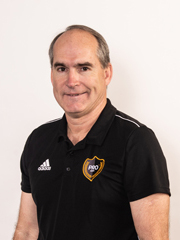 Please click here for Wednesday's full 2020 NASO Virtual Summit program

Thursday: Handling Dissent
Dealing with players and coaches is always challenging, no matter the level. Alan Black, PRO Manager of Education, Coaching and Evaluation, and Rubiel Vazquez, PRO full-time referee, give you sage advice on handling dissent that will surely improve your performance.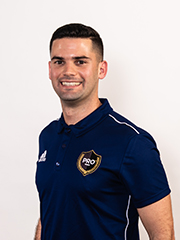 Please click here for Thursday's full 2020 NASO Virtual Summit program
Please click here for your free 2020 NASO Virtual Summit registration