Joe Fletcher named Manager of Senior Assistant Referees
The Professional Referee Organization is expanding its experienced front office staff with the addition of former MLS Assistant Referee of the Year Joe Fletcher, under the role of PRO Manager of Senior Assistant Referees. Fletcher's role, under the supervision of PRO Director of Senior Match Officials Mark Geiger, will primarily focus on the training and development of MLS-level Assistant Referees.
The 43-year-old native of Niagara Falls, Ontario, will coordinate and supervise an Assistant Referee coaching program in MLS, and manage the day-to-day needs of the Assistant Referee group. Fletcher will also work closely with the coaching team of PRO2 – the organization's development group – to identify and develop the next generation of MLS Assistant Referees.
Fletcher spent the past year as a PRO performance consultant, in addition to working as an instructor for Canada Soccer.
"I have lived what many of our referees are trying to accomplish and have always taken great pride in the effort that I put into matches," Fletcher said. "Now it's my job to take an already elite group of Assistant Referees and push them all to be even better. The resources and training programs at PRO have infinitely improved over the years, and it is our goal to make these officials better versions of who they are today.
"I'm also looking forward to assisting with PRO2, to provide a fresh set of eyes to all those in this stage of their officiating careers who are looking to get to MLS. We have aspiring and talented young officials, many who might not realize their full potential. My mantra is that you put everything you have into every performance, and promotion will be based on your quality."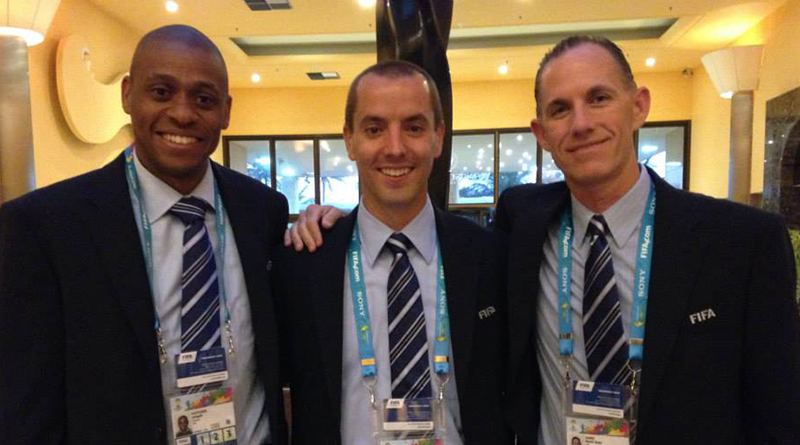 ---
Fletcher reunites with Geiger after working together at both the 2014 and 2018 FIFA World Cup. His international background also has included the FIFA Confederations Cup (2017), FIFA Club World Cup (2013), two FIFA U-20 World Cups (2007, 2011), two Concacaf Gold Cups (2011, 2013), two Concacaf Champions League Finals (2008 and 2017) and the 2012 Olympic Games in London.
Fletcher's esteemed professional background featured two MLS Cups (2014, 2016), more than 100 career regular season matches, and the highest of accolades to cap off his tenure: 2018 MLS Assistant Referee of the Year.
"We are delighted to add the quality and expertise that Joe Fletcher brings to our team as we prepare for another exciting year," PRO General Manager Howard Webb said. "Joe was not only one of Major League Soccer's most talented Assistant Referees, but he was also extremely successful on the international stage.
"His experience at the very highest level, combined with his energy and passion for the game, will greatly benefit our current group of MLS and international Assistant Referees, and those aspiring to walk in Joe's footsteps. We are privileged to have him on board."