PRO trio attend UEFA CORE program
PRO's Nima Saghafi, Kyle Atkins and Cameron Blanchard were in Switzerland recently, representing CONCACAF and U.S. Soccer at UEFA's CORE program.
The course is for young officials who have the potential to reach the FIFA panel, with seven crews from around the world – all from different confederations – in attendance.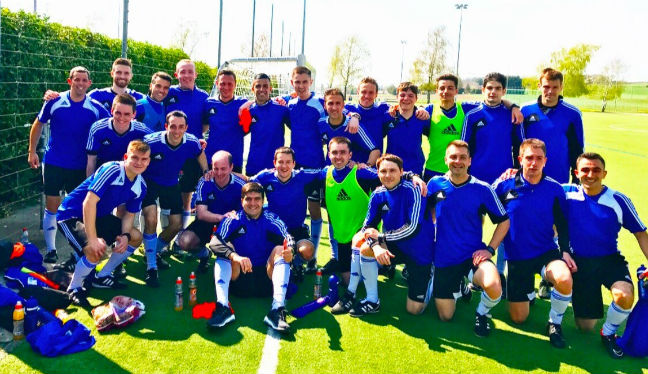 Classrooms sessions included how to effectively manage players and the game itself, while there was a focus on Law changes, being presented by The IFAB's Technical Director David Elleray.
On the field, officials trained on a daily basis with two fitness coaches, and took charge of games in the third and fourth divisions of Switzerland and France.
Footage from those matches was then analyzed and allowed each official, with the assistance of their coach, to create three objectives to improve before September's consolidation course.
PRO's Match Official Development Manager, Alex Prus, who was also present in Switzerland, said: "I have participated in many courses as a referee, coach and assessor, and I would say that the structure and organization of this course was excellent.
"It is not only about coaching how to officiate; this program can really change the lives of young men and women.
"As an example, all officials will participate in an extensive English course over the next six months, which is a requirement to graduate, and they will all be in constant communication with their coaches.
"From my point of view, I have found this course very beneficial in order to adjust my approach to the PRO Development Program.
"Our crew, Nima, Kyle and Cameron, represented CONCACAF, U.S. Soccer and PRO very well and displayed a great professionalism at all times."