Play of the Week 27: Delaying the restart of play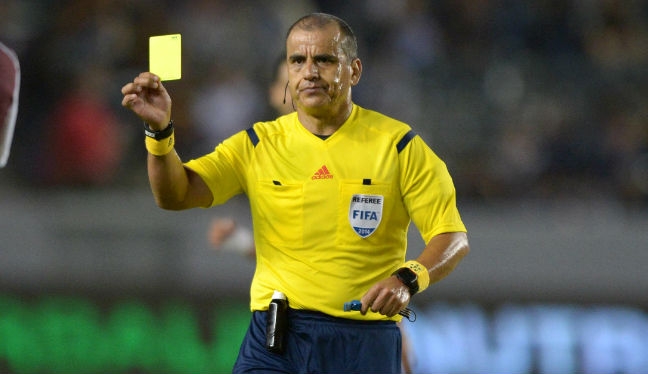 By PRO Training & Development Manager Paul Rejer
One of PRO's main initiatives has been time wasting. PRO always advises its referees to manage these situations so that, if they have to penalize a player for time wasting or delaying the restart of play as specified in Law, then it shouldn't come as a surprise to anyone.
This tactic is very frustrating for the opponents as it is usually employed by the team who is in front. This week's play is from the Columbus Crew versus FC Dallas game, at 44:25 to 45:55 and 62:16 to 62:45.
Firstly, at 44:25, Dallas goalkeeper Jesse Gonzalez is clearly warned by referee Baldomero Toledo not to continue to indulge in delaying the restart of play.
It then came as no surprise at 62:16, when taking a free kick that was 10 seconds from the time the referee blew his whistle, Toledo issued a yellow card to Gonzalez, which was actually expected due to the management of the player by the referee.
You can see the Columbus fans in the background showing their appreciation!