2014 MLS Cup Playoffs – Play of the Week 3: Law 15 – The Throw-In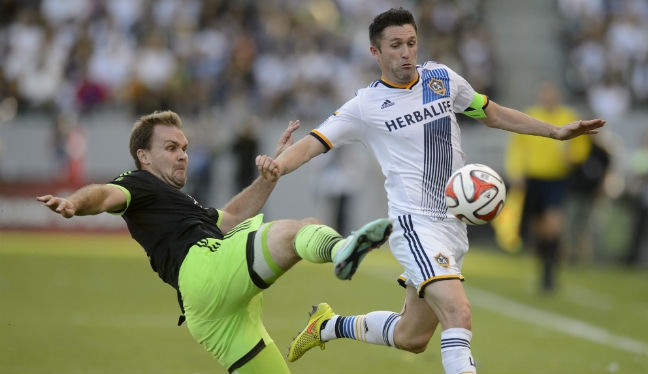 The third Play of the Week from the MLS Cup Playoffs features a foul throw taken by Robbie Keane in leg 1 of LA Galaxy's Western Conference Championship against Seattle Sounders.
PRO Training & Development Manager Paul Rejer said: "The play gives us an ideal opportunity to discuss a law we haven't previously covered – Law 15: The Throw-In.
"I was absolutely delighted when this foul throw was awarded against Keane and AR Adam Wienckowski deserves much credit. The reason for my delight is that foul throws tend generally to be overlooked or ignored by match officials.
"Traditionally referees have checked the arms on throw-ins and ARs have checked the feet but this practice seems to be obsolete. In fact I see many ARs not even look at the feet on throw-ins. Perhaps it's time to re-introduce it?
"I appreciate that in the vast majority of cases players are not committing foul throws but it will only take one missed foul throw that resulted in a goal being scored for it to be highlighted and generate controversy.
"What does the law say?
"At the moment of delivering the ball, the thrower:
– Faces the field of play
– Has each part of the foot either on the touch line or on the ground outside the touch line
– Holds the ball with both hands
– Delivers the ball from behind and over his head
– Delivers the ball from the point where it left the field of play
"Keane's right foot was clearly raised and not in contact with the ground and he should have no complaints. This decision incorporates many attributes including alertness, awareness, diligence, law knowledge and application. Well done Adam."