Play of the Week 21: Simulation in NY vs. NE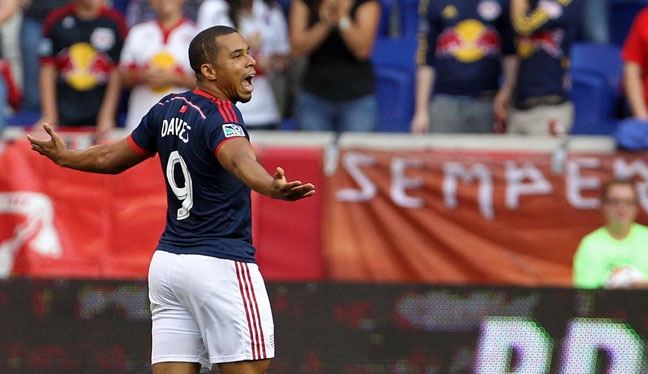 Play of the Week 21 with PRO Training & Development Manager Paul Rejer looks at simulation from the MLS game between New York Red Bulls and New England Revolution.
Simulation was also covered in Play of the Week 12 but, this week, Rejer looks at it from a different angle.
He said: "Interestingly, this week's Play of the Week is about an act of simulation where the player concerned should have had a PK.
"In the second minute of the New York Red Bulls versus New England Revolution game, Revolution's Charlie Davies burst into the penalty area and is tripped by Red Bulls' Ibrahim Sekagya.
"Davies then propelled himself in the air in a very unnatural manner and proceeded to roll around on the ground. Would this trip have caused all that, particularly the rolling on the ground? Referee, Allen Chapman somewhat understandably cautions him for simulation.
"When referees consider PKs they have to be 100% convinced prior to the actual award – it is an instant reaction; their body is almost on auto-pilot. Their instincts and experience take over and they are pointing to the spot automatically. If there is a grain of doubt which causes a moment's hesitation they will talk themselves out of the award as the 100% is diminished.
"On this particular occasion, Charlie Davies' actions in trying to convince the referee to award a PK, and actually a deserved one, worked against him. His theatrics convinced the referee that this was an act of simulation and not a genuine PK.
"This is a classic case of the referee earnestly carrying out one of the season's initiatives by punishing an act of simulation, and a player being a casualty of the endeavor of the referee to carry out the initiative.
"You can argue that this was an error by the referee but in this case the player only has himself to blame."