Five PRO officials retire
Five PRO officials have retired after the conclusion of the 2021 MLS season, including Baldomero Toledo, who refereed his 300th MLS regular-season game in October.
Joining him are referees Dave Gantar and Alan Kelly, and assistant referees Eric Boria and Philippe Briere.
Howard Webb, PRO's General Manager, said: "It is with a heavy but proud heart that we announce this year's retirees.
"Dave, Alan, Baldo, Eric, and Philippe have provided excellent service to soccer in North America during their careers on the field, and their attitudes away from it have left inspiring legacies for up-and-coming officials who look to follow in their footsteps.
"We would like to thank these officials for their work in the game so far, and everyone at PRO wishes them all the best in their future endeavors. We are sure they will tackle their next steps with the same commitment, drive, and passion that they showed in their officiating roles."
---
---
Boria spent six seasons on the FIFA international panel, officiating at the FIFA U-17 World Cup in 2013 and being a reserve assistant referee for the men's World Cup in 2014, and working in Olympic Qualifiers, two Concacaf Gold Cups, and a Pan American Games Final. On the domestic scene, Boria ran the line for the U.S. Open Cup Final in 2011 and in MLS Cup Playoffs. He retires after 15 MLS games as an assistant referee this year and an overall regular-season tally of 175 since his debut in 2008.
---
---
The Canadian assistant referee has been a long-standing member of the FIFA panel after his induction in 2010, working both the Concacaf Gold Cup and Concacaf U-20 Championship. His professional debut came in USL First Division in 2008, and after his first MLS game a year later, Briere ran the line 118 times in MLS on top of MLS Cup Playoffs appointments.
---
---
The FIFA official has been a regular on the Concacaf scene in the last decade having worked four Concacaf Gold Cups, including one as a VAR. He also has games from FIFA World Cup qualifying, U-20 Concacaf Qualifying Championships, and the 2011 Pan American Games on his honors' list. His last game was the 2021 Canadian Championship Final. Gantar officiated 10 MLS regular-season games on the field this year and seven from the Video Operations Room, and started out in professional soccer through the A-League two decades ago.
---
---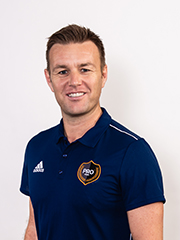 The Irish referee has taken charge of more than 150 MLS regular-season games after making his debut in 2014. He won the MLS Referee of the Year Award three times and took charge of the MLS Cup in both 2016 and 2018, after refereeing the NASL Championship Final in 2015. On the international stage, Kelly officiated in the FIFA U-20 World Cup, FIFA Club World Cup, and FIFA World Cup qualifiers.
---
---
Toledo reached the 300-game milestone in MLS in Week 32 of this season after taking his first game more than 17 years ago. He has two MLS Cup center assignments to his name and one as a fourth official, and took charge of the U.S. Open Cup Final in 2016. Toledo was part of the FIFA panel for 11 years and refereed in the inaugural season of the Hero Indian Super League along with fellow retirees Gantar and Boria.
---
Read more: Alan Kelly becomes PRO's Manager of Senior Referees
---